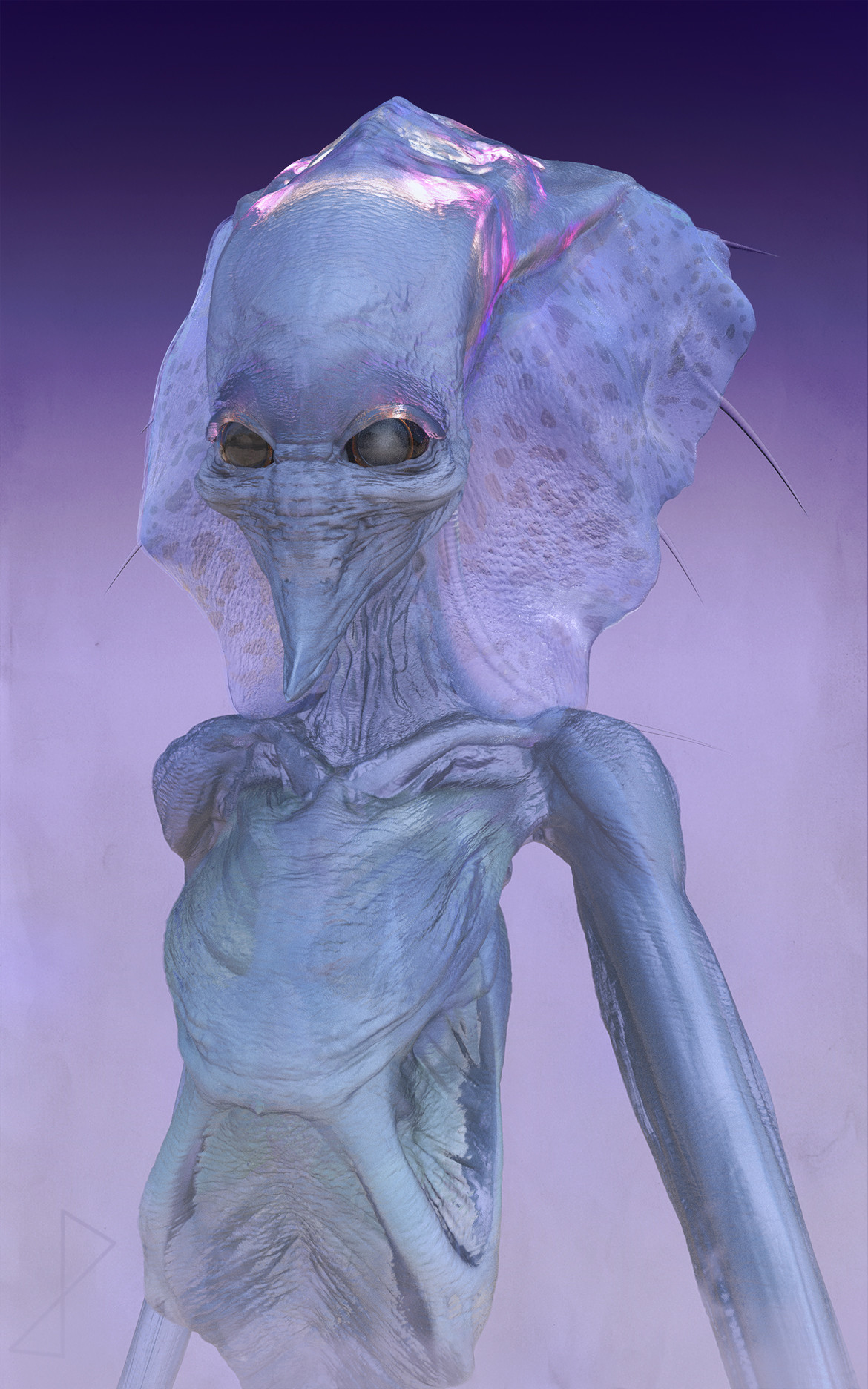 The original "Inner Queen" concept design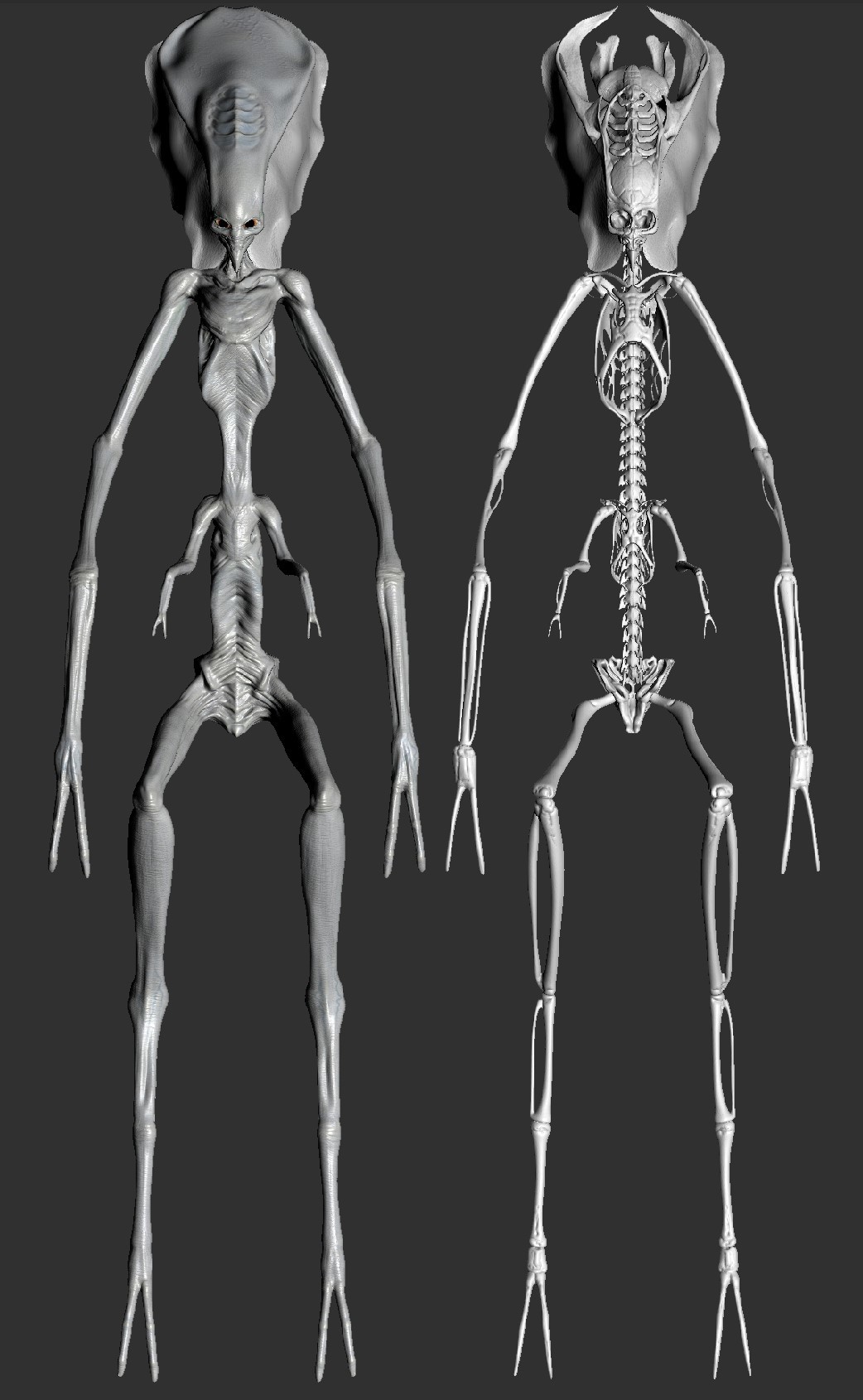 Flesh and bone. Not bad for 16 hours of work.
This is the original concept for the Queen, designed by Patrick Tatopoulos. I was 2 days into the sculpt, then the plug was pulled. Patrick's idea was that she was alien, not monstrous. Elegant and very old. 180 degrees the opposite of the final design.