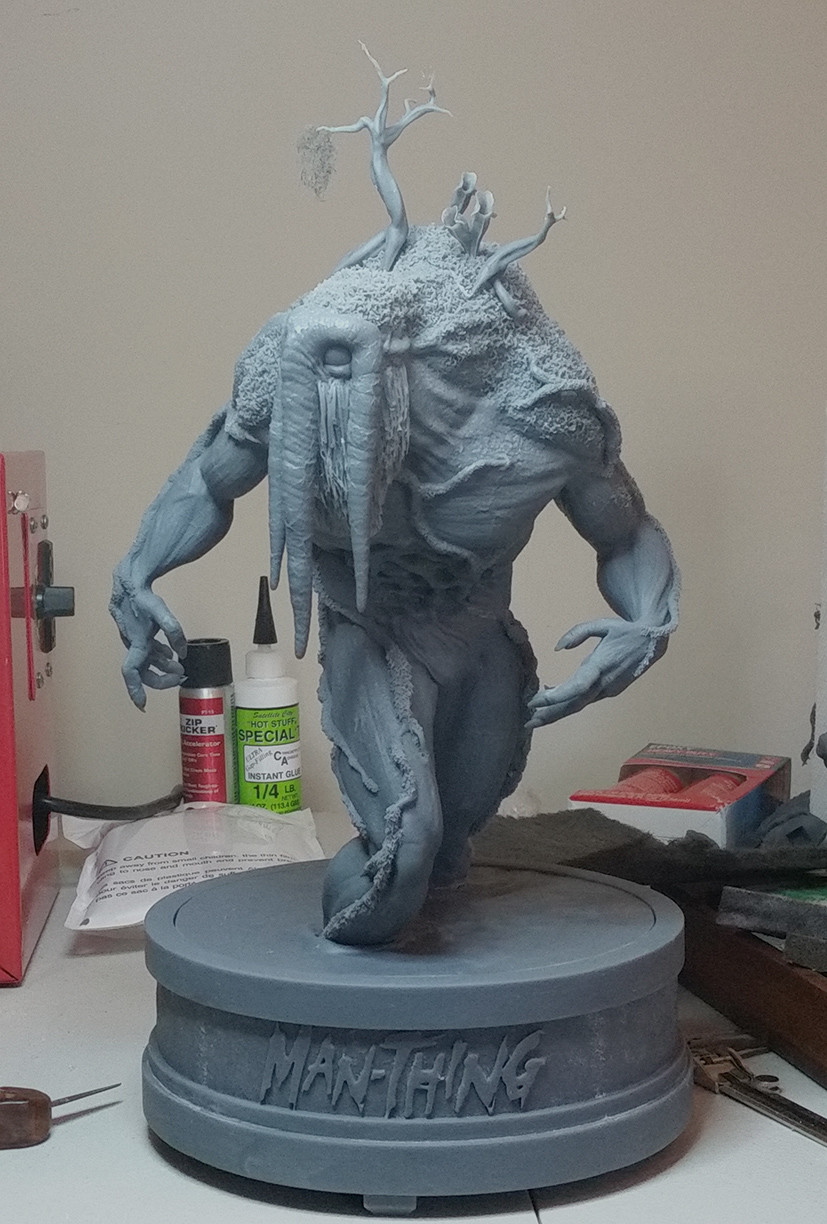 Assembled 3D print on my bench.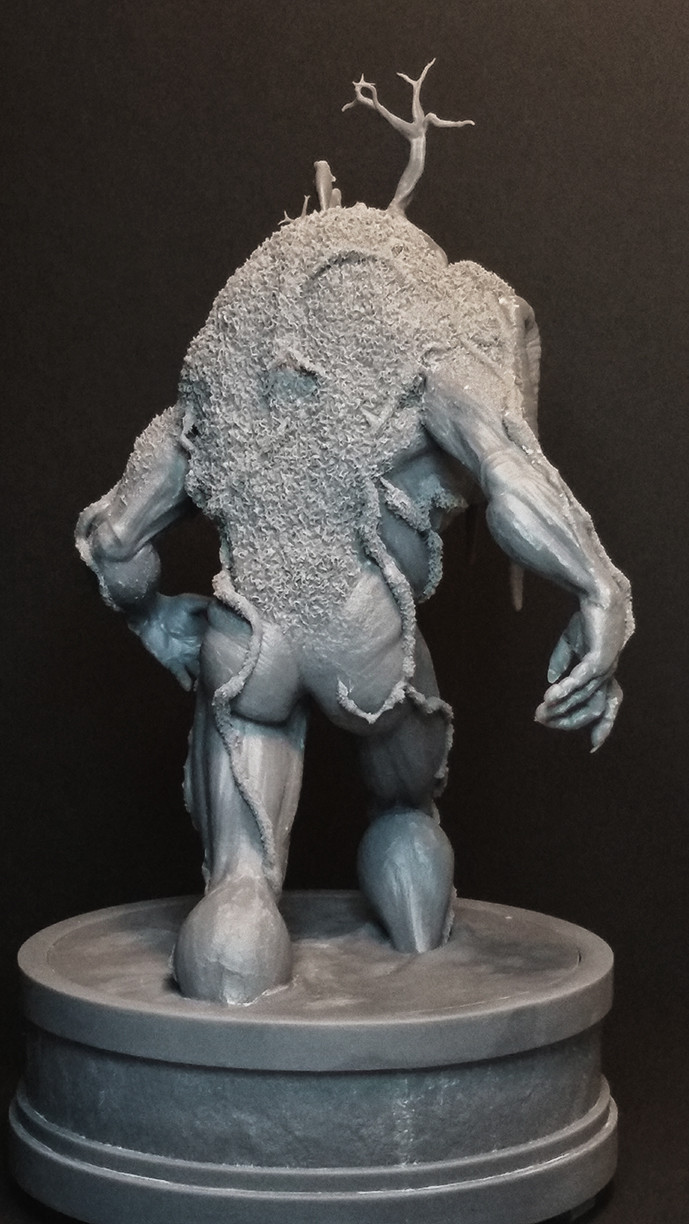 All of the moss was done via Fibermesh in Zbrush. It came out better than I had hoped.
After years of processing files, creating 3D models for output, I finally have my own printer. The Form 2 rocks. It might not be the fastest, but man, the output is sheer perfection.